my comic book #1
(2015, 28 pages)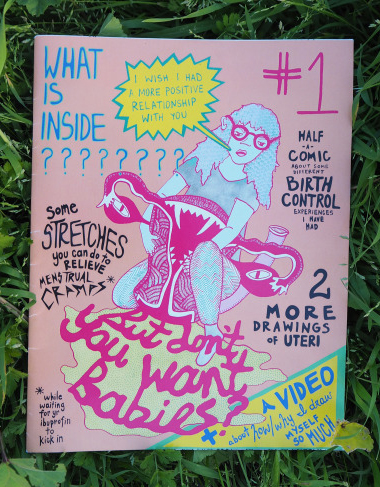 in 2016 i paid for a company in philly to print 200 copies of this book and then went to some zine and comic fairs to sell it. it's about things like trying to figure out how much different birth controls will cost with your insurance and other similar adventures. there's also a bonus comic about stretches that can maybe help you feel better when you are having cramps.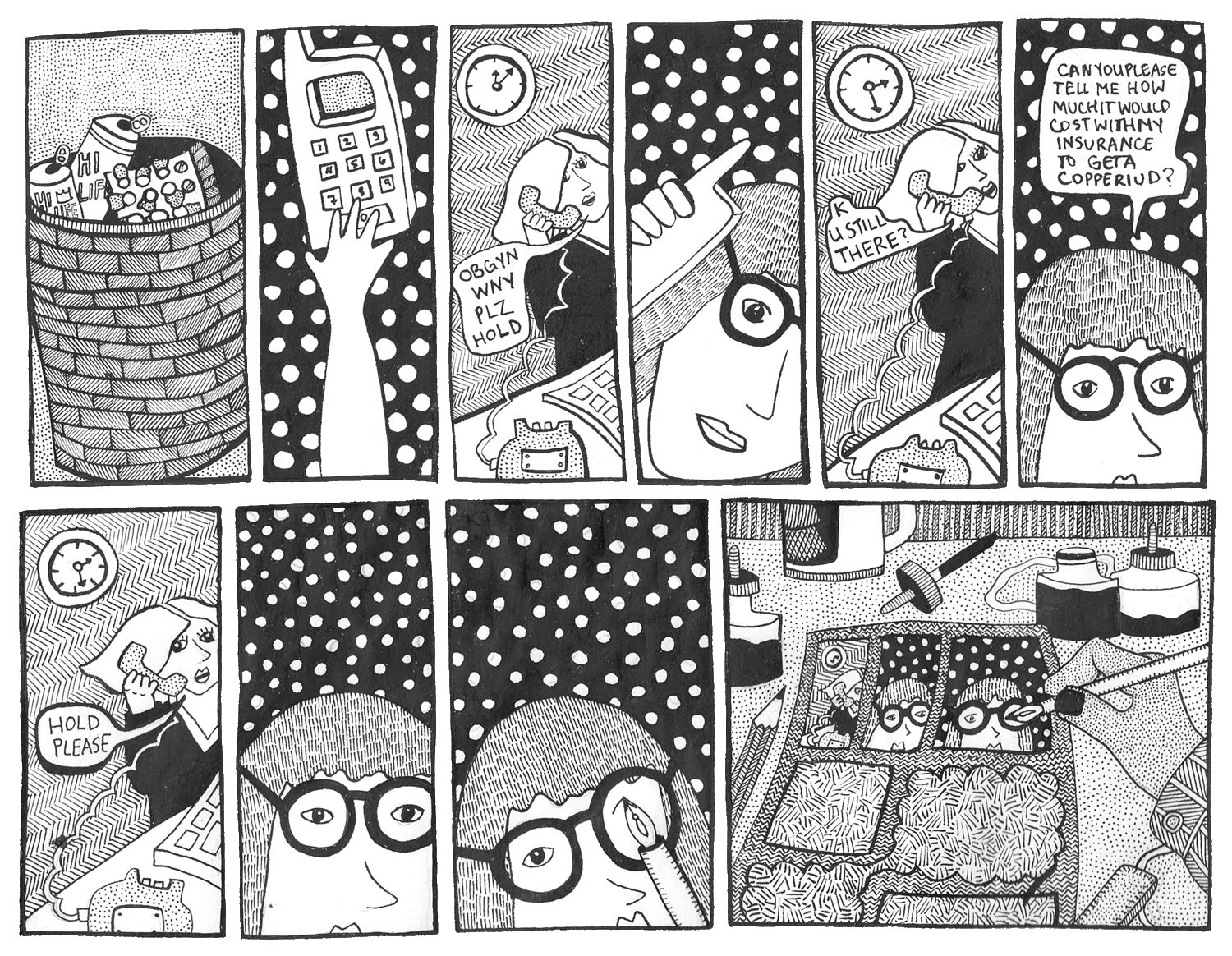 the book also came with a dvd of this animation i made in 2011 about how and why i draw myself too much:
my comic book #2
(2016, 24 pages)
the following year i made another book. it continued my own birth control saga (without ever completing it) and also told the gynecologist related stories of two of my best friends, which helped me draw myself a little less.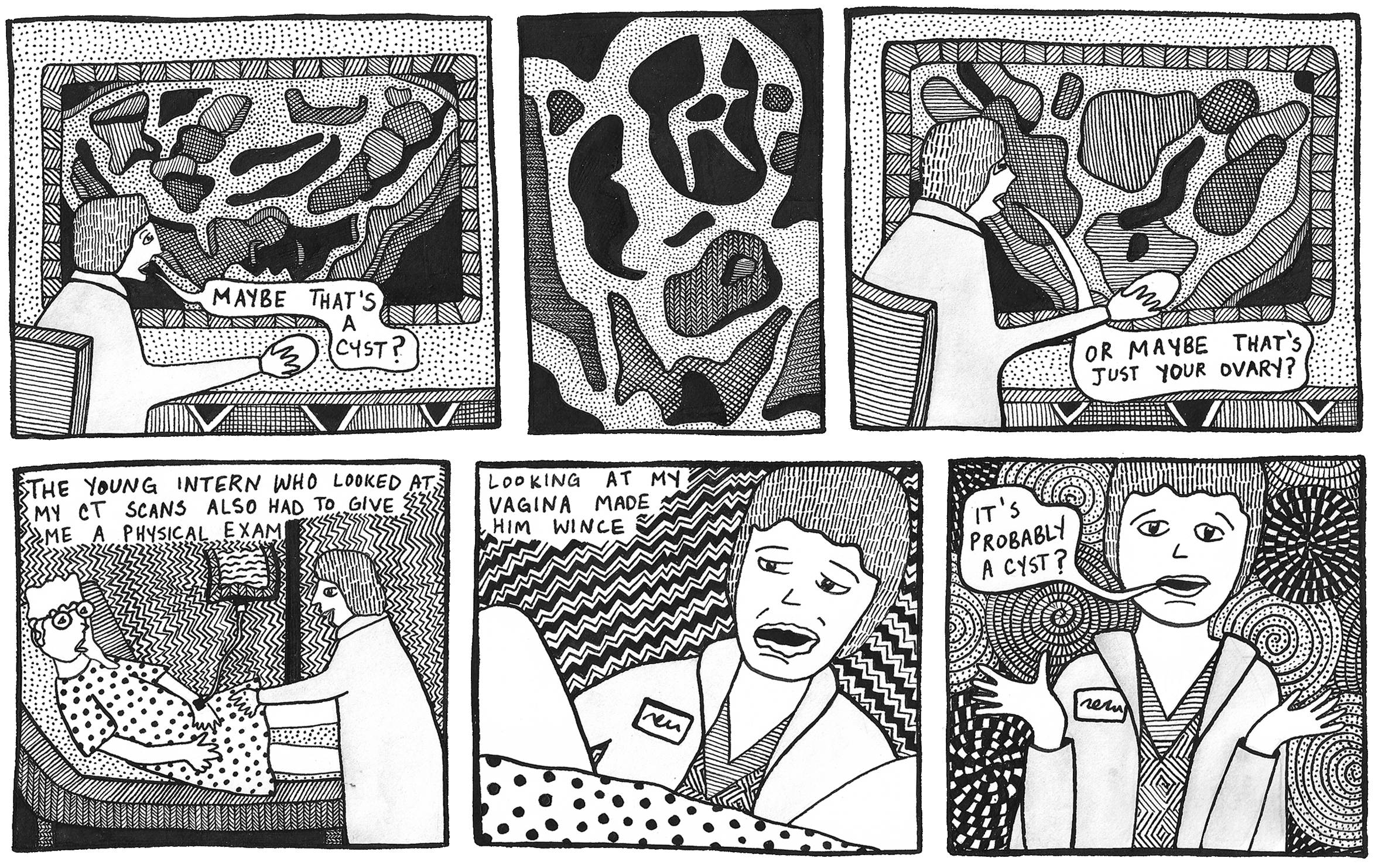 in 2018, a friend found both books in a bin at the thrift store at a discount!